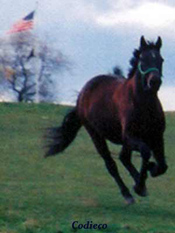 ---
Shop for CD's at CDRush.com & the EPN Benefits!
Put "EPN" in the Coupon Code box when you place your order.
Now you can save money on your favorite music and help the horses at the same time!
---
---
Links
---
Shop online at IGive.com with over 600 great stores you know & love- including Back In the Saddle! Up to 26% of the purchase price is donated to the EPN!
The EPN gets $5 extra the first time you shop!
PayPal accepts credit cards! Please send your tax deductible donation to the:
Equine Protection Network, Inc.,
P. O. Box 232, Friedensburg, PA, 17933.
---

HoofPAC is the political action committee that has been formed to end the slaughter of America's horses. Cathleen Doyle, founder of HoofPAC, led the successful Save The Horses campaign in 1998 that made the slaughter of California's horses a felony.

---
PA Equine Statistics
Information Is From The
Pennsylvania Equine Industry Profile
conducted by:
Penn State University & The Pennsylvania Agricultural Statistics Service June 1, 1990
In May 2003 the updated PA Equine Industry Inventory, Economic & Demographic Characteristics results were released. The document is in PDF format. According to this study the PA Equine Industry is worth 10 billion dollars annually.
---
According to this report, the EQUINE INDUSTRY VALUES, rank second only to dairy cattle among ALL agricultural commodities. Agriculture is Pennsylvania's number one industry.
The Pennsylvania Department of Agriculture, PDA, needs to have inspectors at the auction barns in New Holland, PA, Middleburg, PA, Centre Hall, PA, Waynesburg, PA and all other open horse auctions that do not require Coggins Tests and Health Certificates as a requirement for entry into their sale(s).
The PDA inspectors need to check for compliance of Pennsylvania Department of Agriculture regulations:
---
Equine Owners

44,000 Individuals, Partnerships Others own Equines
8,800 Commercial Operations - Breeding, Boarding, Competition, Showing
Commercial Sector is Responsible for 60% of Equine Related Expenditures
60% or over 5,000 Breeding Operations- 20,400 Broodmares 4,000 Stallions
Equine Farms Employed 7,500 Paid Residents
Labor Services Paid In Non-Cash Form (Lessons, etc.) Nearly $2 Million
10% PA Horse Owners Receive 76% - 100% Income From Equine Activities
Nearly 50% PA Horse Owning Households or Operations Have Gross Income of $20,000 to $49,000
26% -Over $50,000 Gross Income 15% - $20,000 or Less Gross Income
Not included in Survey- Veterinarians, Trainers, Tack Feed Representatives Equine Support Personnel
---

Pennsylvania Equine Numbers

170,000 Horses
$620 Million
Warmbloods
Average Value Per Horse- $12,140
Standardbreds
Average Value Per Horse- $10,100
Thoroughbreds
Average Value Per Horse- $9,400
Quarter Horse
27,700
Standardbreds
18,200
Draft Breeds
17,400
Ponies
17,100

---

Economic Impact In Pennsylvania

Leading County in Equine Value- Chester
$110 Million
Equine Related Land, Facilities, Fencing
Excess $2.9 Billion
Equine Related Inventory Equipment Supplies
$370 Million
Taxes Paid By Equine Owners
Excess $15 Million
1990 Equine Related Expenditures
Approximately $428 Million
Feed
$76 Million
Equipment
$61 Million
Expenditure Per Horse
Total - $2,882 Feed $465 Equipment $402
Hay Purchased Equine Use
Approximately- 270,000 Tons, 1.6 Ton Per Horse
---
Equine Land Use In Pennsylvania
37,000 Equine Owners Kept Horses on 520,000 Acres.
2,850,000 Acres in Operation By Equine Farms
6,300 Horse Owners Maintained Their Horses at a Boarding or Other Facility
Highest Horse Population in Berks, Bucks, Chester, Delaware, Lancaster, Lebanon, Montgomery & Philadelphia Counties with 48,800 Horses.
Second - Horse Population in Allegheny, Fayette, Greene, Somerset, Washington, & Westmoreland Counties with 23,900 Horses.
Third - Horse Population in Adams, Bedford, Cumberland, Franklin, Fulton, & York Counties with 22,500 Horses
---
Horse Population By Counties
Lancaster-17,300 Chester - 14,600 Washington - 9,200 York - 7,800 Westmoreland - 5,700